Business Spotlight: EZIA
EZIA Human Performance is an industry leader in delivering results-driven athletic programs, while educating clients on the benefits of an active lifestyle. They have a  "Human Performance Lab" in Carlsbad, CA, where they combine fitness training (personal and small group) with physical therapy and nutritional education and planning.   "Our ESP Program is comprised of 6 different levels,...
2 tags
Watch
Business Spotlight:  PedalSpin Studios   We recently caught up with Cindy and Michelle Belle at MINDBODY University and learned a little bit about their Perkville experience.  Cindy and Michelle are co-owners as well as sister-in-laws who both fell in love with spinning over eleven years ago. However, they had trouble reserving a bike at the gym.  They took matters in their own hands and...
Strategic Funding Source partners with Perkville
We're excited to work with Strategic Funding Source, which offers financing to small and medium sized businesses throughout the U.S.  Strategic Funding Source will offer their clients Perkville to help them drive retention, referrals and social media. "We're excited to give our clients an easy to use and effective, cloud-based rewards program.  Perkville will help them reach...
2 tags
Business Spotlight: Coreology Fitness
A Pilates studio that is continuing to inspire clients well past February is Coreology Fitness. Coreology Fitness is a MINDBODY boutique studio in Rolling Hills Estates, California that offers several different small group personal training sessions.  "We offer a high intensity Pilates class performed on the Megaformer™ machine that combines Pilates principles with strength training and cardio...
Perkville and ClubReady Complete Integration
It's true!  Perkville is now integrated with ClubReady.   This means that your ClubReady business can run check-in and classes and Perkville will reward those behaviors in the background.    
Boost Referrals with the Referral Offer
Your business can now create a referral offer to generate more referrals. (Yes, this can be used for International businesses as well!) New clients can claim the offer right from the email message:   Describe the offer as well as include fine print and prospects can claim the offer online:   Visit the "Promotions" page to create a referral offer:.     Then click on "Reward Referrals"...
Perkville Raises Seed Round from Leading Angel...
We're excited to announce that we recently closed nearly $500,000 from leading angel investors including members of Band of Angels and Keiretsu Forum.  This brings our total seed funding to $1.2 million.   Check out the press release to learn more!  
Perkville's Gamification Features Increase...
Executive Summary   To survive in the competitive health and fitness industry, club operators must focus on what differentiates their club from their peers. "The gyms and centers that do best are the ones that know who they are and do not try to be all things to all people.  Most importantly, they truly focus on customer service and on making sure that they deliver an environment and services...
Business Spotlight: YogaWorks
We recently received an overwhelming number of questions from YogaWork students with questions regarding "the all star-experience" reward.  We caught up with Brad Mack, Operations Manager, at their Santa Monica headquarters to learn more about their revamped rewards program that generated tons of excitement and over one hundred Facebook comments. "YogaWorks has been with Perkville and MINDBODY...
Business Spotlight: Sturgeon Valley Athletic Club...
When a gym is doing something right, the numbers speak volumes.  This is true for Sturgeon Valley Athletic Club where we saw registered members in their loyalty program take an average of 12 classes versus 3 classes for non-members over 60-days.  Sturgeon Valley Athletic Club was launched in 1996 just outside of Edmonton in St. Albert, Alberta.  SVAC has over 1,500 club members and occupies 22,000...
Time to Set-up a Black Friday Deal
It's that time of the year when everyone gets together to eat and shop!   For Perkville businesses, this is the best time to set-up a special deal for your clients to help work off the turkey by working out at your fitness center or walking/shopping at your store!   We've seen some pretty creative deals that sell out quick.  We thought we'd share examples. To reward your current clients: Send...
Business Spotlight: Royal Fitness
Strength Training, Cardio Center, Saltwater Pool and over 105 classes a week; programs such as Weight Loss, Triathlon Training, and Swim and Run Clinics are also available. Yoga, Swimming, Zumba, Tai Chi, Body Pump, Body Step, Kickboxing, and—- yes, even a juice bar and massage center—- are all part of Royal Fitness gym in New Jersey. This 35,000+ sq. foot MINDBODY gym is one of our...
Business Spotlight: Pilates 1901
We caught up with Tina Sprinkle owner and founder of a very active MINDBODY studio, Pilates 1901 in Kansas City.  Over 155 clients (approximately 35% of all students) are active in their rewards program and are on their way to earning a free class, training appointment or goody bag. The students in rewards program are not only more active, but over 25% have recommended friends.  Clients...
Business Spotlight: Poway Pilates
Today we caught up with Jennifer Richards, owner of Poway Pilates in San Diego, California.  Jennifer started in personal training and aerobics 15 years ago.  Over the years, she realized that many of her aging clients could benefit from Pilates which lead her to launch her studio five years ago.   Today, over 40% of Poway Pilates' 348 members are active in their Perkville powered loyalty program....
Happy Birthday to . . . your customers!
We just rolled out a brand new feature that allows businesses to send customers points on their birthday.   If you're in the cabin plan or above, you can now take advantage simply by clicking on this link on your 'Business Profile' page. Remind your customers to enter their birthday information under 'Settings' in Perkville. On their birthday, we'll send them an email...
Business Spotlight: betsy & iya
We're dedicating this post to 'betsy & iya' as they just celebrated their 1-year brick and mortar anniversary and gave double Perkville points all day. "We're getting a great response to the Perks we set up.  We're always excited by a fun and creative way to reward our loyal customers," said Betsy Cross designer and co-owner. "We started off in 2008 as a jewelry line in a 125...
Business Spotlight: Balisi
You might have stumbled upon one of the four Balisi boutiques if you've shopped in Toronto, Canada.   Balisi opened it's doors in 2006 when Rehlee Balisi and Cory Kierstead launched their first store.  Now they have four stores in the area as well as an online store.  As sales grew, Balisi started looking into various POS systems and decided to go with Vend, who Perkville integrated with. ...
Referrals in MINDBODY
We are stoked to announce that the Perkville / MINDBODY integration just got even sleeker.   Perkville will read referrals from your MINDBODY system for newly added clients.   Now your customers get rewarded whether they submit the referral on Perkville or you submit it in MINDBODY.  Let the referrals roll in!
Business Spotlight: Shop Adorn
We recently caught up with Shop Adorn, a contemporary boutique in Portland that sports local flavor as well as the latest trends.   They have been growing rapidly this past season with over a third of regulars redeeming points as well as recommending the store via Facebook and Twitter. Shop Adorn was started by Nicole Whitesell who has over 10 years of fashion merchandising experience.  She...
Business Spotlight: Skybox Studio Fitness
We recently caught up with some businesses using EZ Facility.  One of these businesses was Skybox Studio Fitness, a spinning studio in Mt. Pleasant, Michigan.  Heather Mills is their founder and our conversation with her reminded us about how important it is to have a support system to help pursue a healthier, more active life. Heather's values can be seen in how she runs her business as well as...
Perkville and ERPLY Are Now Integrated!
We're now integrated with ERPLY, a cost-effective, easy to implement social POS solution to manage and grow your business.  ERPLY believes in social media as much as we do and they've been busy building exciting features.   They recently integrated with PayPal enabling sales staff to to recognize shoppers who have checked into their store and shoppers can pay without using a card or paper receipt....
Constant Contact and Perkville Integration
Hundreds of businesses use Perkville everyday to reward customers for providing their email addresses.  Today we've made it easier for businesses to communicate with customers with Constant Contact.   Constant Contact provides email marketing, social media marketing, event marketing, and online survey tools to help small organizations grow their businesses by building stronger customer...
Business Spotlight: Funky Buddha Yoga Hothouse
Today we're excited to feature a yoga studio that's as fun as its name— 'Funky Buddha Yoga Hothouse' (FBYH).  Funky Buddha Yoga Hothouse set growth records in Grand Rapids, Michigan within months of opening.  They were the first hot power yoga studio in the area and have since been named one of America's fastest growing yoga studios. We saw this growth first hand last month when FBYH...
Business Spotlight: Columbia Lake Health Club
We recently met with Columbia Lake Health Club (CLHC) about a new Perkville feature for giving members extra points for booking classes and appointments online instead of over the phone.  This helps them save staff time and free up their phone lines.    In catching up with CLHC, we gained some insight on how Perkville is helping motivate their 750 members that have registered for their reward...
'One time deal' is here!
If you've been using Perkville for awhile, you already know how to set up your business profile and perks.  You've been able to give customers introductory points.  And you've enjoyed how Perkville's automated setup has freed you to focus on other things.   Now, we've created a way for you to generate excitement about a new product or service by sending out a one time deal.    You can send these...
Points for Booking Online
Recently, we rolled out a new points feature for businesses using MindBody.  This feature will allow you to incentivize customers to book classes, appointments, and workshops online, rather than booking the classes over the phone or in person which streamlines scheduling.  (Think Southwest online booking level of efficiency.) Mindbody users can take advantage of this bonus point feature right...
Business Spotlight: Dirty Dogs
In an effort to understand our merchant needs, we've been reaching out to businesses.  We want to know if Perkville has helped and how we can improve.   We recently spoke with Dirty Dogs founder and owner, Salomon Btesh.  Salomon founded Dirty Dogs to be a one-stop-shop for pets—providing healthy nutritional foods, cage-free grooming, self-service washing facilities and a wide range of...
Perkville's Introductory Points Feature
I cringed when I saw the words 'introductory points feature.'  Immediately my mind went back to my retail days when I had to tediously register new customers manually.  It would take at least 5 minutes to input a new customer's information into the system and another minute to calculate their initial discount.    But these are the same reasons why Perkville merchants should be beaming—Perkville...
Perkville has partnered with Vend!
We are excited to announce a partnership with Vend, a web based point-of-sales (POS) company that has been blowing up with thousands of businesses from brewing companies in New Zealand to skydiving schools in Sydney.   Vend has been helping businesses grow by making POS and inventory management easy and affordable for the last two years.  We're excited for Vend retailers to use our state of the...
1 tag
Charm City Yoga Won Back 62 customers in one...
Did you know you can automatically win back customers with Perkville promotions? Here's how businesses can set up a Win Back Promotion Step 1 Log into Perkville Step 2 Select Promotions from the main navigation   Step 3 Click the Get Started button from the promotion chooser   Step 4 Set up your Win Back promotion and click the activate button  
2 tags
What do customers want from their reward program?
What do customers want from their reward program? • 70% of consumers want to see more discounts and savings  • 58% of consumers want more personalized benefits and services • 52% of consumers want better personal deals and offers Insights via the CMO Council 2010 | Social Media today | Social Media Examiner | Getsatisfaction
1 tag
Perkville Partners With Revel Systems
We're excited to announce a new partnership with Revel Systems!  Revel Systems offers a slick iPad point of sale solution for small businesses. You can check out the demo of the integration here. Revel customers can create a reward program in minutes.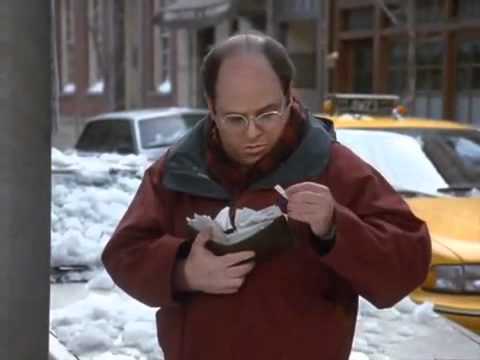 "Perkville is more than just a rewards program, as it brings in new clients..."
– - Chris Blades, Charm City Yoga